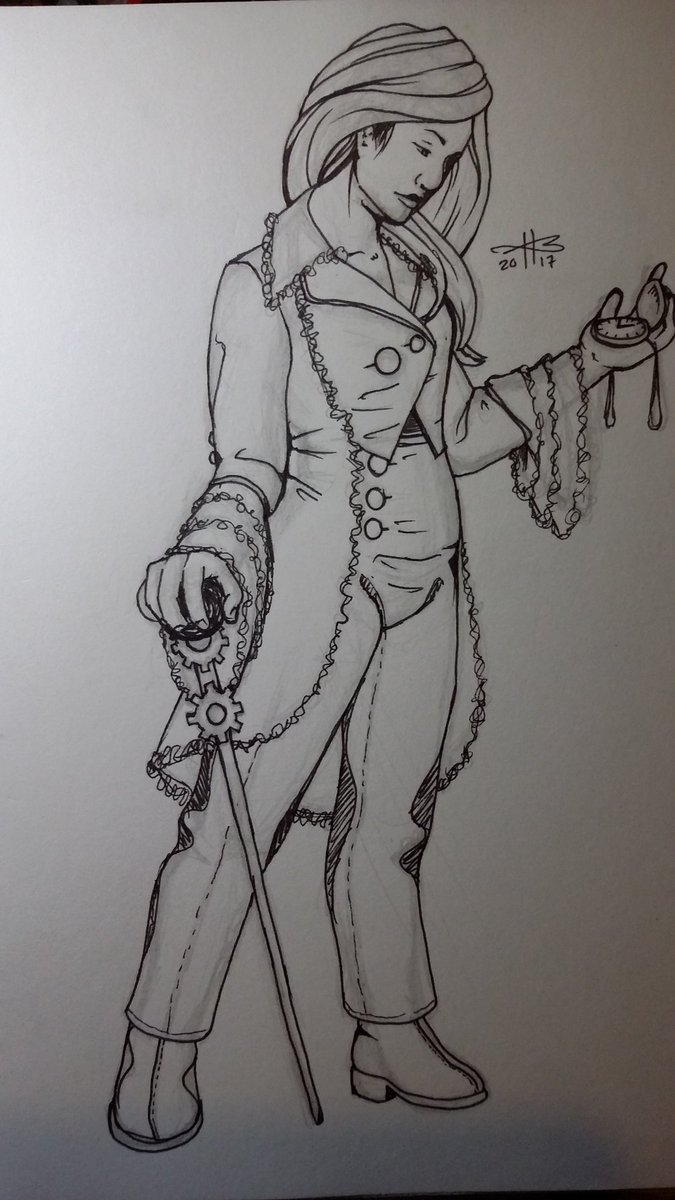 (click to zoom in a new tab/window)
Steampunk is such an elaborate and creative genre and style. I've seen seemingly infinite takes on corset-dresses, so I wanted to put my witch in something more in line with "men's" Victorian fashion. Quite a bit subdued compared to the voluminous bustles and hyper structured corsets I think of by default!
The star of the show is honestly this jacket I stumbled on. I only wish I could find it on a site other than pinterest. Because pinterest is a cesspit of unsourced re-uploaded images and other content 😦 So, despite my best efforts to reverse-search, I'm getting nothing but… more pinterest boards, all lacking a source, and all featuring some variation of "black velvet Victorian frock coat" in the description.